1/5" diamonds grid paper
Free printable diamonds or pixel graph paper. The boxes size is 0.5 inch and spacing is 0 inch (no gap) with all sides margin of 0.5 inches.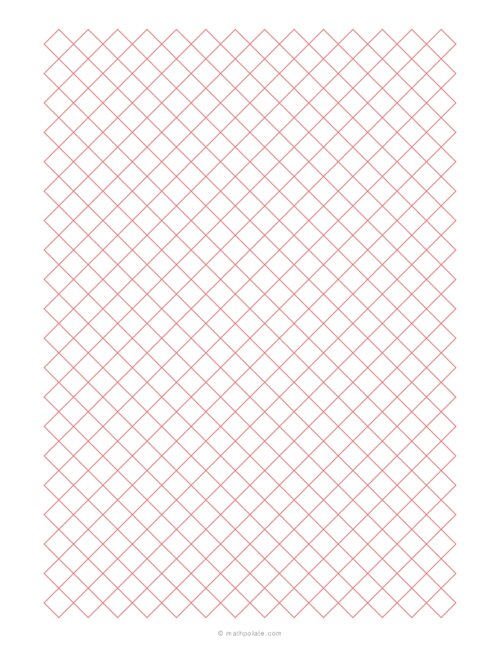 Download Create Custom Pages
Size (WxH): 8.5" x 11"
Line Thickness: 0.75 points
Spacing: 0 in
Margin: 0.5 in
Line Color:
Fill Color:
To download the pre-made pages, simply click on green Download button. You can also make your own pages by clicking on the Create Custom Pages button.