1/4" boxes grid paper
Free printable boxes or pixel graph paper. The boxes size is 0.25 inch and spacing is 0.1 inch with all sides margin of 0.5 inches.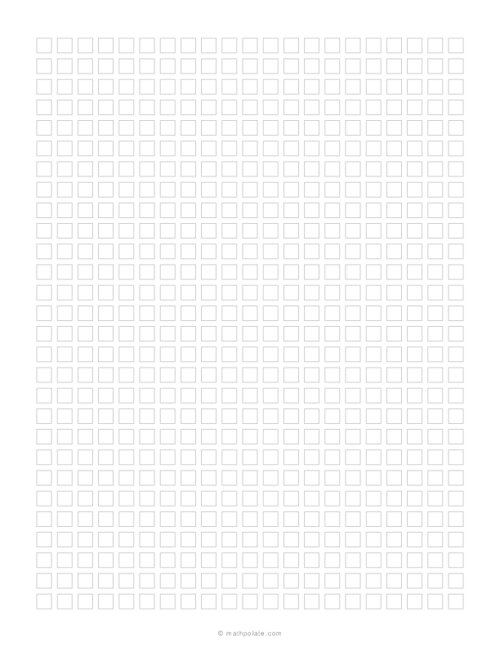 Download Create Custom Pages
Size (WxH): 8.5" x 11"
Line Thickness: 0.75 points
Spacing: 0.1 in
Margin: 0.5 in
Line Color:
Fill Color:
To download the pre-made pages, simply click on green Download button. You can also make your own pages by clicking on the Create Custom Pages button.